DBA Series
DBA separators are centrifugal separators used for separating the water-oil emulsion in the product, removing non-fat solids and materials other than milk fat and obtaining high concentration of oil.
DBA separators can operate in a concentrator(skimmer) configuration like a maxcream separator or can operate in a purifier configuration. Unlike maxcream separators; DBA separators are designed to concentrate and purify the butter oil (ghee or AMF = Anhydrous Milk Fat) by separating the water and solid particles found in processed milk, cream or butter. The cream is passed through the homogenizer to make phase inversion before entering the DBA separator. After the phase inversion, the product enters to the DBA separator and the butter oil is obtained after the product reaches a value above 99.5% concentration.
High quality stainless steel design
Special design submerged feed pipe
Ready for Cleaning In Place(CIP)
Fast and effective discharge system
Hygienic Design
High separation efficiency
It can be delivered as a skid to ready to operate and easy to put in place
TECHNICAL SPECS
INSTALLED MOTOR POWER
22 kW
DIMENSIONS (Length * Width, Height)
1730*2120, 2150 mm
WEIGHT
1400 kg
*HAUS, reserves the right to modify the specifications herein at anytime without prior notice.
PRODUCT SLICE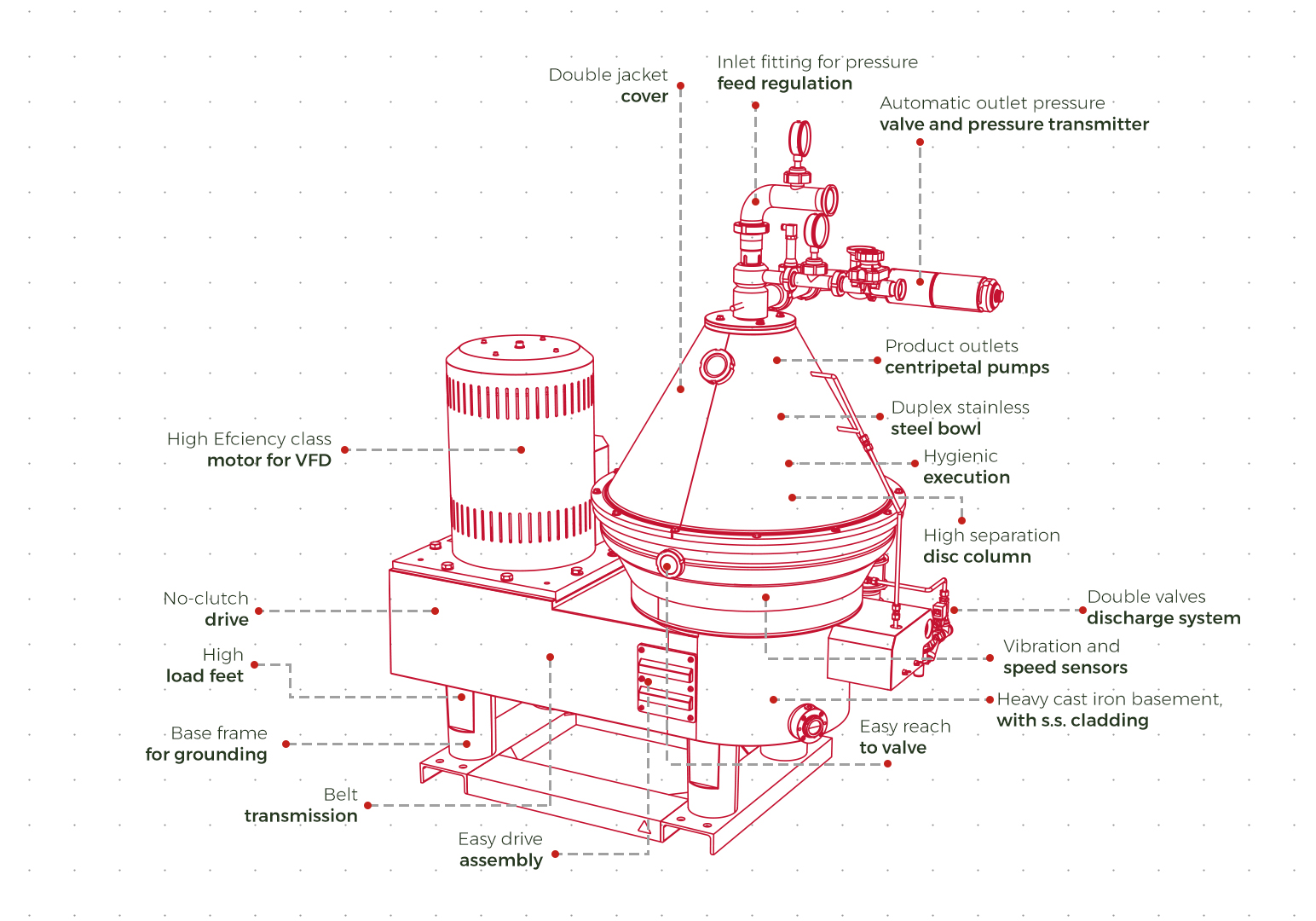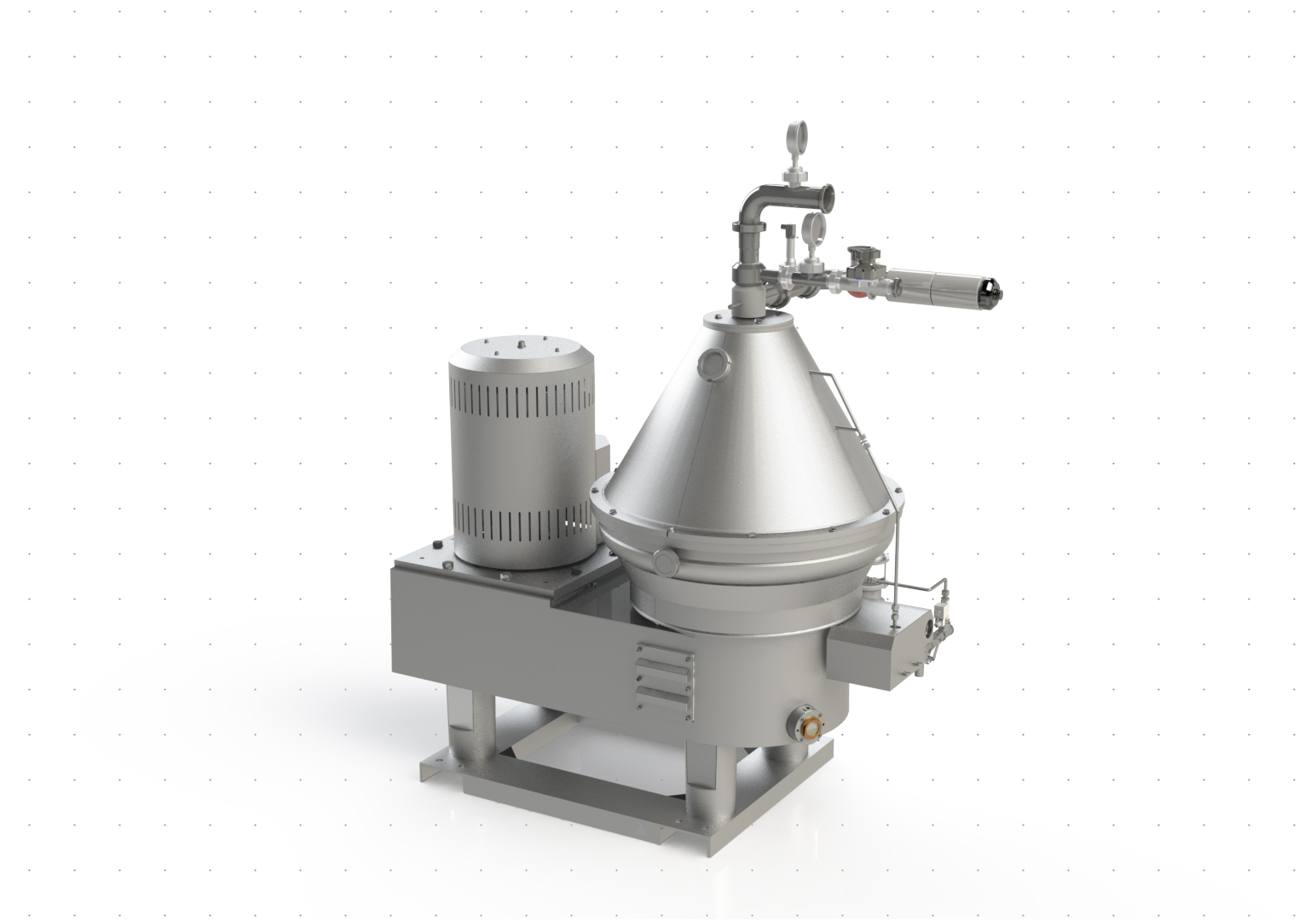 APPLICATIONS OF THE PRODUCT
You May Be Interested In
How can we help you?