SCREW PRESS
Screw press consist of: screw conveyor for continuous discharge of sludge, inclined bowl, both moving and stationary discs, variable screw speed and variable torque.
Screw Press is made of a cylinder containing the screw, moving and stationary discs, solid chamber, motor and gear. A strong and self standing chasis support the working parts, together with flow accessories and safety components. Screw Press has many features to increase the dryness, the solid handling and the cleaning, like: -the power is adjusted automatically to the compression profile, mantaining the required dryness for every changing condition.
Moving and stationary discs together concur to better cleaning and clogging prevention.
The screw has a variable profile (decreasing pitch), with increasing compression at the end.
Repleaceble scraper, which is made of polyurethane, are mounted on the conveyor to increase the solid transport.
An additional tank for muddy water of the last sector to be recirculated back to the condensing tank.
Automatic washing to mantain the bowl clean with smaller amount of water with five points of flushing.
Frequency converter and PLC control, for smooth start/stop, speed regulation and power control.
The Screw Press is made of high grade stainless steel, apart from the replaceable scraper blades, made of polyurethane.
Energy Efficiency
This design guarantees a wide working range to increase flexibility during energy efficiency optimization
No Clogging
Dewatering without clogging with moving and stationary disks
Continuous Working
It is not necessary to stop the product feed during the washing system
Low Noise Level
Low energy consumption due to low speed operation system and noise level less than 60 dB
WORK PRINCIPLE
Normally after flocculation, the waste water is fed into the bowl and moves through the inclined conical bowl with the screw rotation. The solid part is dewatered by the moving discs, while the water exits between the disc gaps. Solids loses more water while moving through the bowl, thanks to the pressure generated by the conical shape. The last sector of the bowl generates more muddy water which is collected in a dedicated tank and it can be pumped back to the condensing tank. Pressurized water is sprayed on the drum, automatically at periodic intervals for cleaning purpose. If the load of solids changes, the pressure cone automatically adjusts the compression rate to keep constant the required dryness.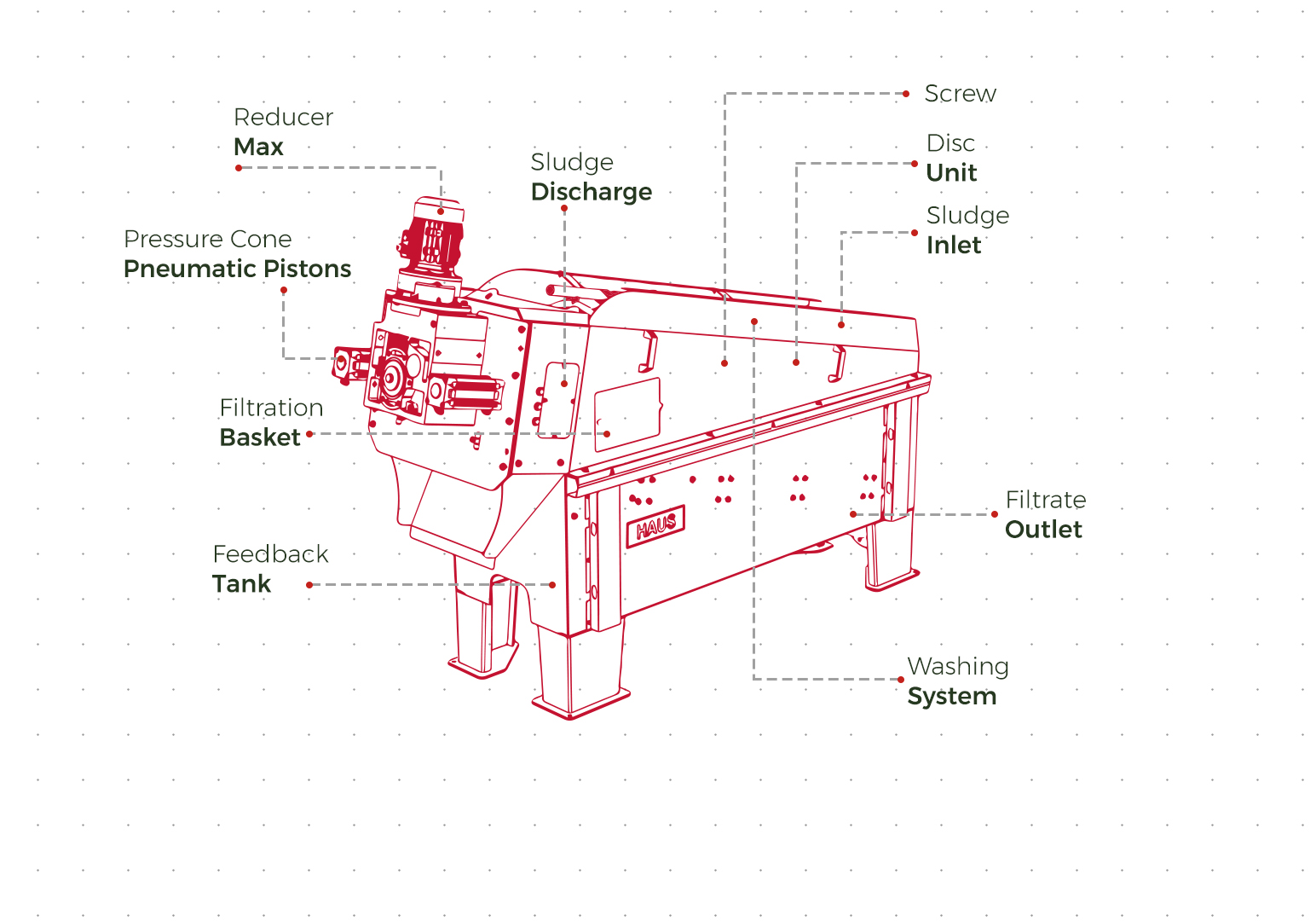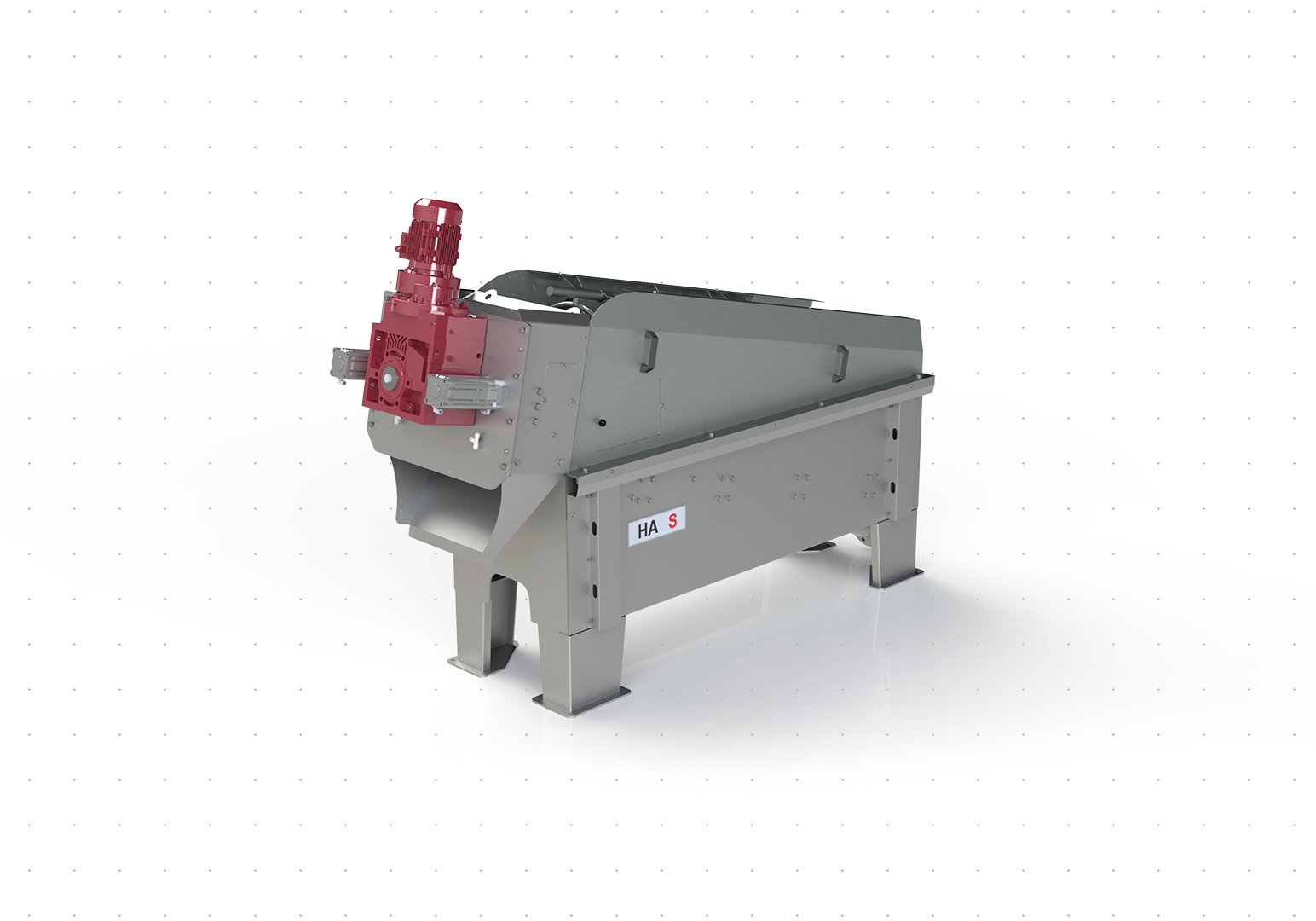 You May Be Interested In
How can we help you?