SDE Series
Screw press is a dewatering machine alternative to the belt press and filter press in applications which require solid and liquid separation. Solid and liquid separation is performed by movable and fixed discs and the cylindrical screen and through compaction of the sludge towards the screen section by Archimedes' cylinder. Screw press is particularly suitable for dewatering of waste water treatment plant sludges and sludges produced at potable water treatment plants, which tend to release their water content easily. It also plays an effective role in terms of environmental health and in dewatering of the wastes produced as a result of industrial processes, energy and foodstuff production processes.
The sludge is required to possess certain conditions in order to allow the screw press to perform an efficient solid-liquid separation. This lets the screw press to assume an effective and efficient role in sludge dewatering processes as a machine which fits to virtually any application that produces waste treatment sludge in the end of the process.
Waste water treatment plant sludges, potable water treatment plant sludges, foodstuff processesing processes such as fruit juice production, dairy production, also production processes which produce waste sludge; paint industry waste sludges, chemical industry waste sludges and energy sector; for example, sludges which can be flocculated easily and separated from filtrate water easily such as chimney washing sludge. Such sludges are increased to the required solid concentration with polyelectrolyte or coagulant in the concentration tank also supplied by HAUS if necessary to ensure the most efficient solid-liquid separation.
This design guarantees a wide working range to increase flexibility during energy efficiency optimization.
Dewatering without clogging with moving and hard disks.
It is not necessary to stop the product feed during the washing system.
The washing does not affect the output values ​​(humidity / solid ratio).
The washing time and frequency can be adjusted to the desired values ​​via solenoid valves.
Low energy consumption due to low speed operation system and noise level less than 60 dB.
PRODUCT MODELS
SDE Series is an alternative solution for dewatering.
TECHNICAL SPECS
INSTALLED MOTOR POWER
0,55 kW
DIMENSIONS (Length * Width, Height)
2480x820, 1720 mm
WEIGHT
850 kg
TECHNICAL SPECS
INSTALLED MOTOR POWER
1,1 kW
DIMENSIONS (Length * Width, Height)
3100x880, 2130 mm
WEIGHT
1500 kg
*HAUS, reserves the right to modify the specifications herein at anytime without prior notice.
PRODUCT SLICE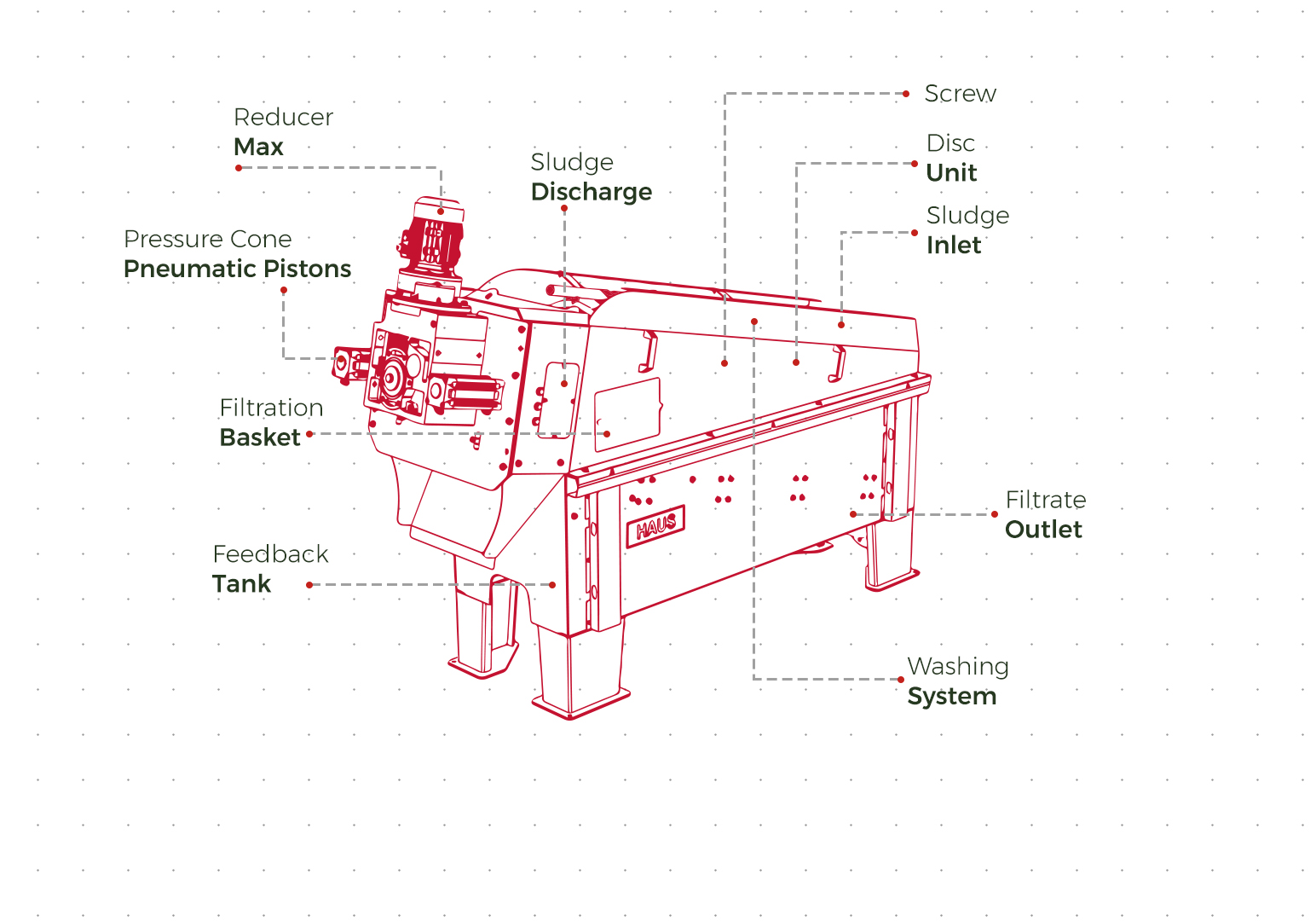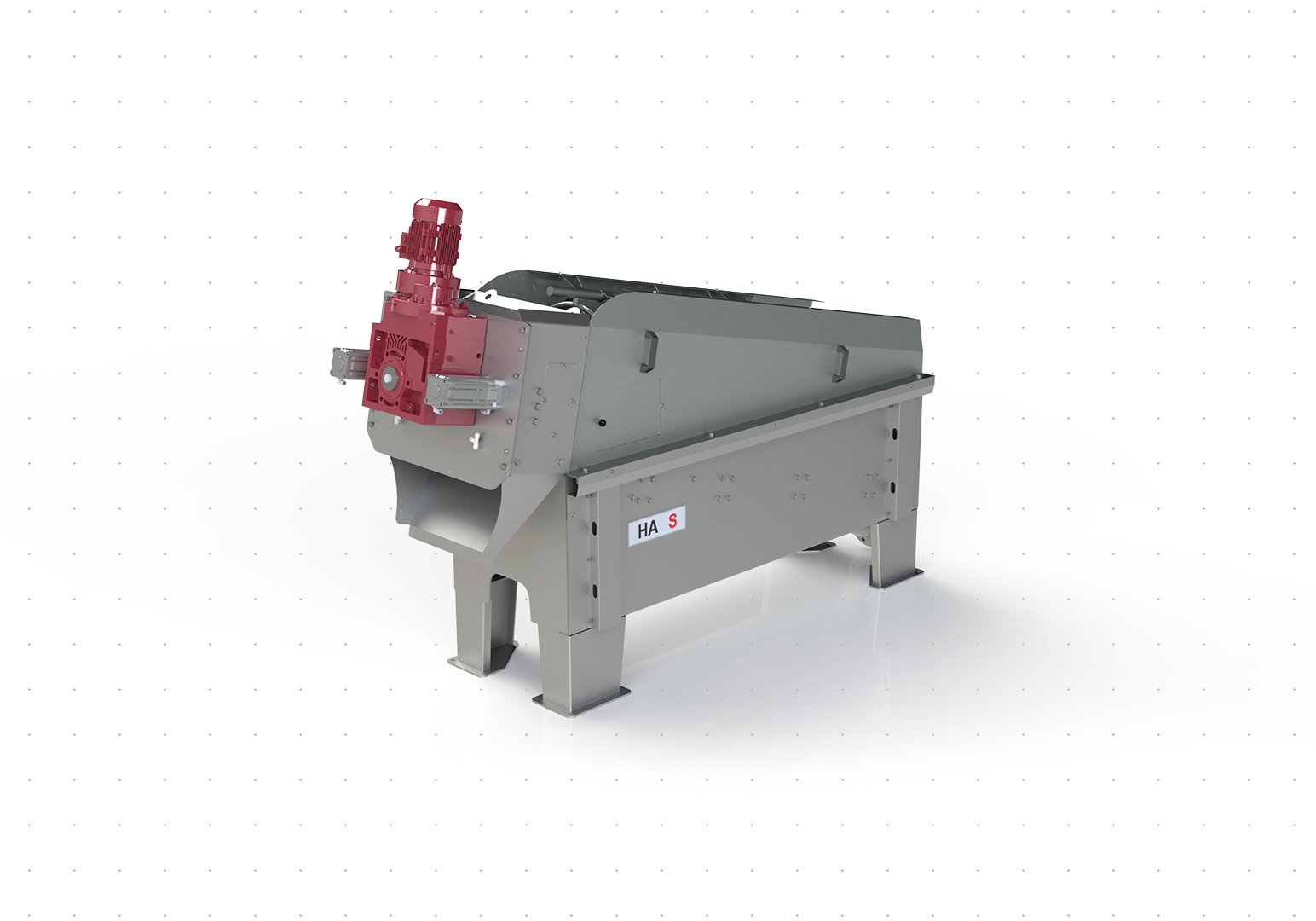 APPLICATIONS OF THE PRODUCT
You May Be Interested In
How can we help you?